©2023
Plainplein
 A food market and a cultural center at the heart of Plainpalais.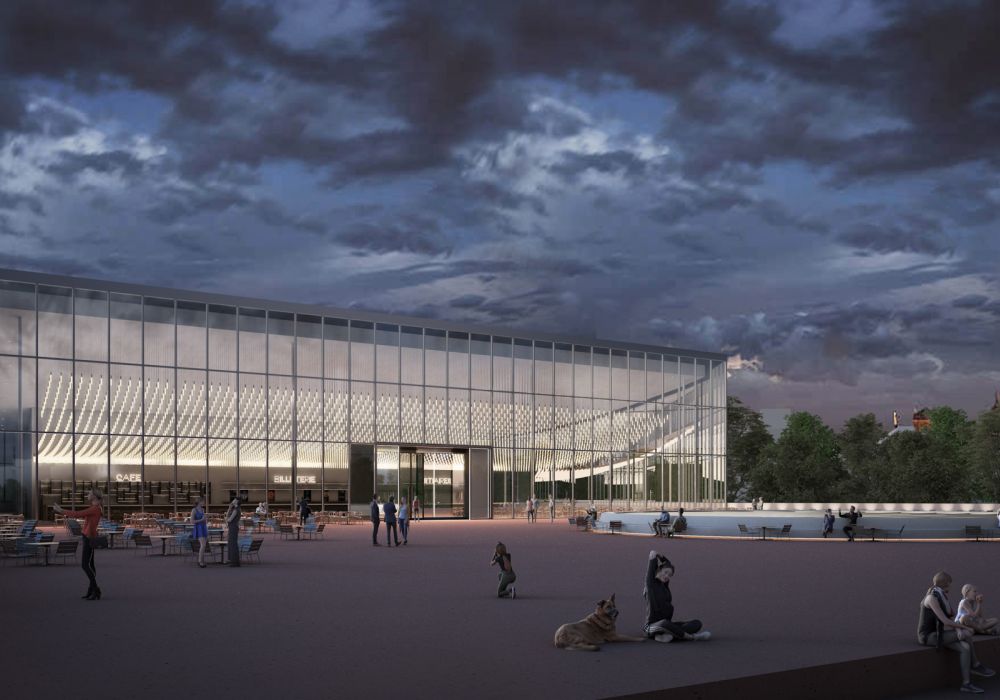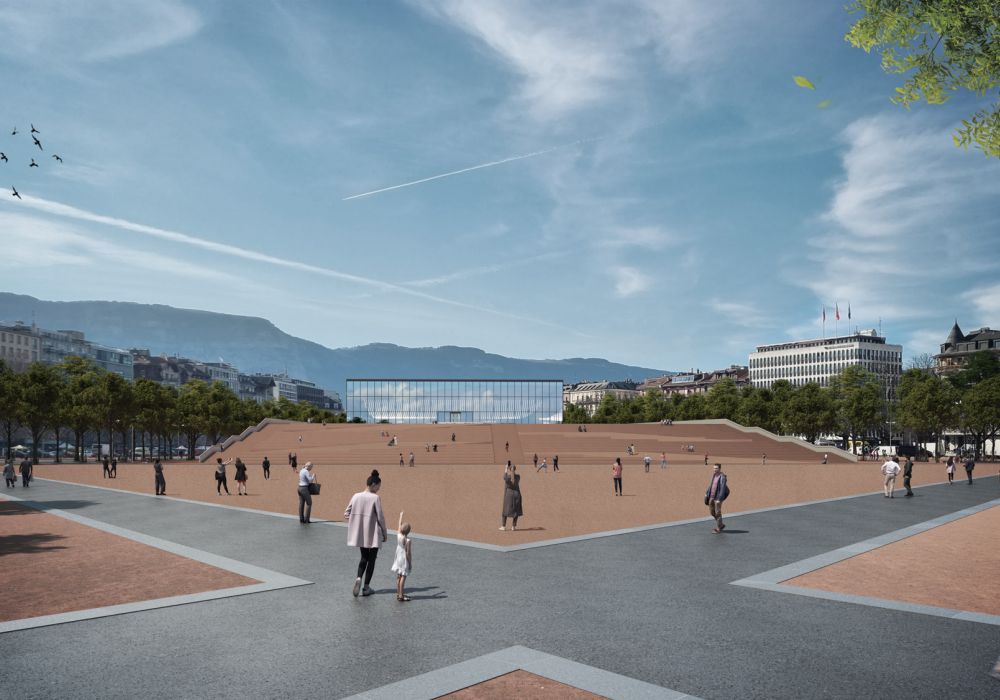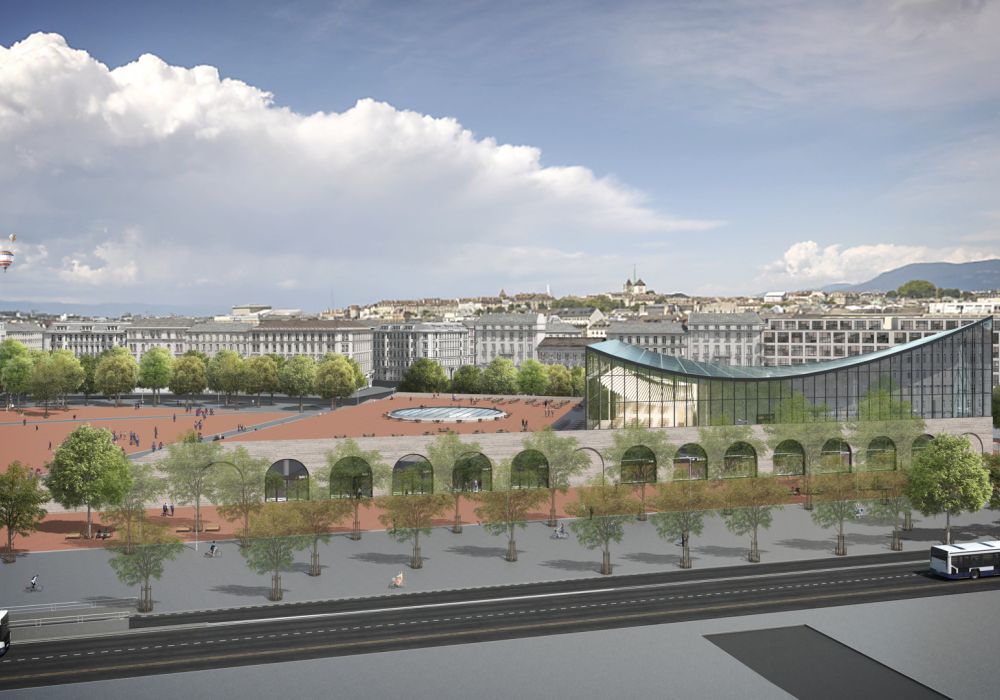 For this year's April's fool, we decided to engage in a discussion around a well-know landmark in Geneva: the Plaine de Plainpalais. Our proposal focuses on the evolution of the area.

The project, « PLAINPLEIN », is a territorial architecture which naturally extends the « open field » when one comes from the main train station ; the public can walk on the roof of the building and access an upper « piazza », which is at a reasonable height (lower than the trees that surround Plainpalais), to then join the multipurpose cultural center, which will host concerts, exhibitions, conferences, shows and all kinds of public events ; this is a contemporary add-on to the Victoria Hall, Grand Théâtre and Bâtiment des Forces Motrices.

The food hall/market and some commercial spaces are set under the piazza; the program is in a way, a permanent add-on to the weekly flee and food markets. The permanent market and the temporary ones will be able to co-exist, like they do in Rive; this just meets the increasing demand of the growing neighborhood.

The hill-type roof of the building is an easy walk, it is not to very steep, it's comfortable and meant for everyone ; composed of steps / benches and ramps, it is ideal for people to enjoy their lunch-break, a quick read, or just to enjoy the afternoon sun ; it is also imagined as the seats for future outdoor projections, fan-zones or other events that could take place there.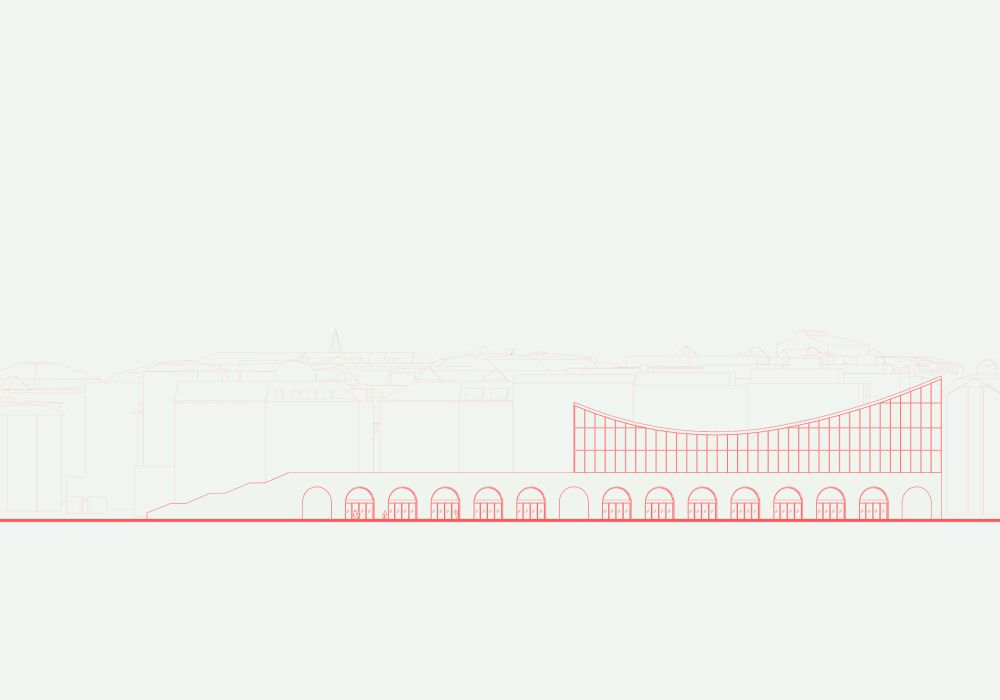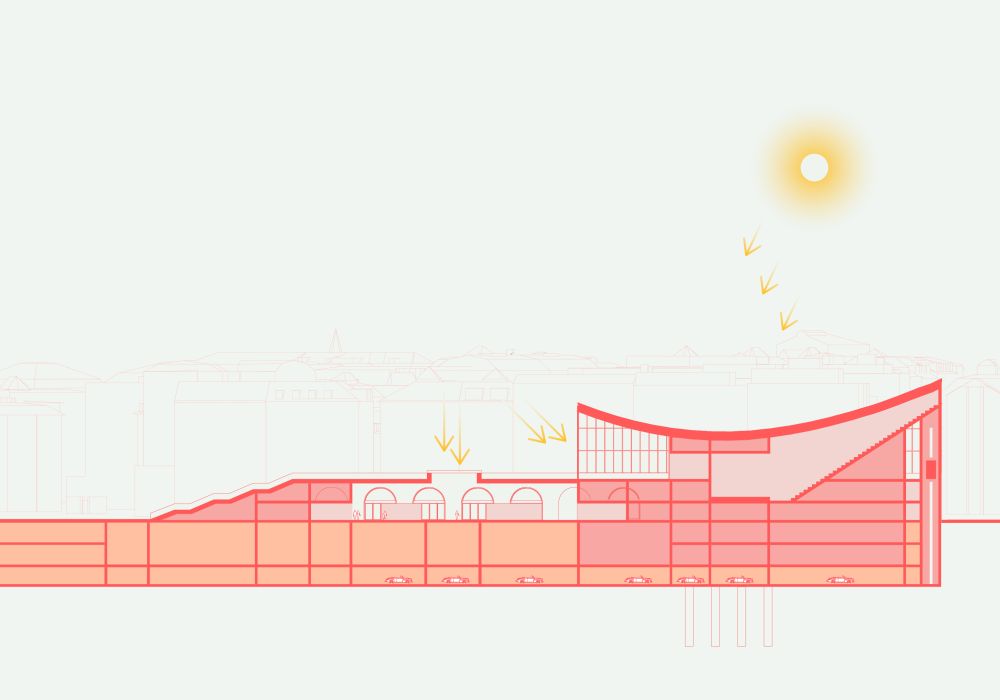 The basement of the building is connected to the existing parking levels. One level will be dedicated to the logistics of the markets, stores, and the cultural center, while another will offer additional parking space to the parking and thus compensate a decrease of the number of outdoor parking spaces in the area, to improve the quality of the public-space in the area and while favoring public transports and soft-mobility.
The building will be 100% autonomous. Its roof is fully covered with solar panels which will answer its own needs, and also provide its additional energy to the public network. Eventually the building will also be connected to GeniLac.
Many thanks to the team and particularly our 3D visual artist Océane Dubouloz for her work !